HELLO AND WELCOME TO THE SCOTTISH NORWICH PLAINHEAD CLUB WEBSITE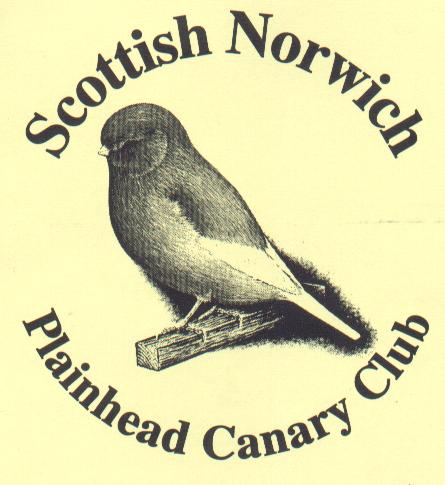 This is the website of the SNPC and has been set up for the benefit of its members and also for Individuals with an interest in Norwich Canaries. This club needs everybody's thorough commitment.
This site contains information which is the property of the SNPC.
We now have an official cage maker for the SPCC show cages and we want you to make use of his services. He is one of our members of long standing and he makes very good cages, it is good to have him involved again. Contact Mr W. Pinkerton 117 Hillview Drive, Blantyre, Lanarkshire, Tel 01698 824197. Willie will make your cages to the correct standard.
It was heartening to see many good quality Norwich on the show bench last year. Many of these birds were well on their way to looking like our new model of excellence. The 'new' Norwich is already a credit to the breeders of such birds and is a great improvement on its predecessors.
WRITTEN ADVERTISING NOW FREE TO MEMBERS (See note on Adverts)
see message page
We have an article on moulting and Colour Feeding by Chris Goodall which we hope you enjoy
It is in the Tips section of this website
(30/07/2001) We are now on the Internet - this allows faster and more efficient transfer of information than ever before and allows the SNPC access to an 'interactive' means of communication for its members
Contained within this website can be found information about the Scottish Norwich Plainhead Club (SNPC)
Apart from the club newsletter which you will have read above this site also contains:
A List of the the aims of the SNPC

A brief history of the Club and of our current membership

A selection of the current (2001) club rules (a full copy is available from the Club secretary)

Advertisements: You can advertise your Birds and Avian related products such as books, feeds and cages here

The current list of Panel and Show Judges and how to become one

Our current Norwich Canary standard (2000) with a 100 point grading system for Judges, complete with a brief history of the Norwich Canary itself

A Copy of the Club Show schedule. Any changes or errata will appear here first so watch out

An image gallery of Norwich - why not send in your best birds?

Our Patronage list together with what it means and how you go about getting patronage from us

A message board to leave comments about the site, information for other birdmen, links you think we could include - anything!

Hyperlinks to the best Norwich, Canary and other bird sites which we have come across or people have told us about.

A selection of Tips for devoted birdmen - why not send in yours?

Books -both old and new reviewed by our resident reviewer

A comprehensive listing of UK clubs and how to contact them

In addition we also include the on-line transcript of the last (2004) Annual General Meeting (AGM) agenda
To access a feature simply click on the Blue Underlined headings contained in the Menu box on the left of the screen
Enjoy the site and please contact us if you have any queries, comments or information which you think might be helpful
© Copyright & Copy 2012 Scottish Norwich Plainhead Canary Club All Rights Reserved